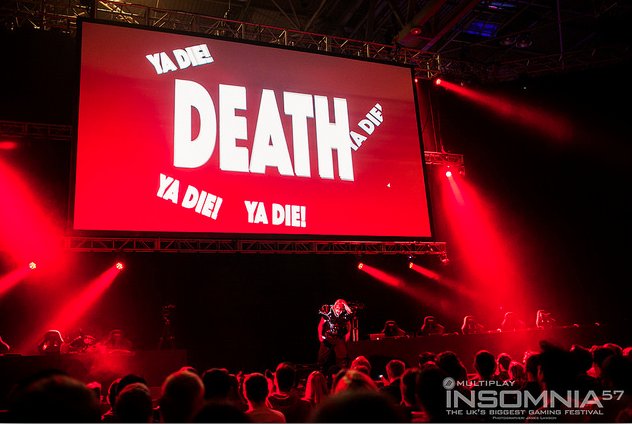 The Dark Room + Stand-Up Dates:
in the time of CORONAVIRUS!
Right! So all the live shows until at least May are out of the diary. BUT! That doesn't mean I'm not working – you can order a comedy roast of you/your friends/ anybody or anything at #dialaroast ko-fi.com/robbotron – £3 gets you the feeling of warmth of really hurting someone's feelings.
Most importantly, I'm live on TWITCH! Click the link and follow or subscribe! Here's me schedule:
Mondays – 8pm UK Time – MONDAY NIGHT ROBBO
Every Monday night 8pm GMT – live improv, stand-up, gameplay, ukulele, swearing and sweating at Channel Robbotron. 

Wednesdays – 7pm UK Time – GAME NIGHT
Every Wednesday night 7pm GMT, I play a board game with the audience
24/03 – this week it's one I've made – Aargh Pee Gee: The RPG For Jerks. I have the dice, you will suffer.
Fridays – 7pm UK Time – THE DARK ROOM
Every Friday night 7pm GMT, my live-action videogame THE DARK ROOM returns to Twitch, with options selected by the crowd. There'll be extra-special The Dark Room sessions happening over Easter, just organising the tech!
Sundays – 12pm UK TIME – Lunch With Your Dad
I pretend to be your dad for like an hour, and we have lunch.
RANDOM DAYTIME STREAMS THROUGHOUT THE WEEK.
——————–
7th May – Funhouse Comedy, Leek
9th May (daytime) The Dark Room @ Play Expo Manchester (tickets TBA)
9th May – The Dark Room @ Coventry Comedy Festival (tickets TBA)

10th May 2020 – The Dark Room @ Frog & Bucket Manchester
13th May 2020 – Objectively Funny @ The Albany, Great Portland St
16th May 2020 – Wall-To-Wall Comedy, Highams Park, London
19th May 2020 – Stu Goldsmith's Comedy Club, Bristol (I don't know its name!)
21st – 23rd May 2020 – Last Laugh Comedy Club, Sheffield
13th June 2020 – The Dark Room (private birthday party booking)
14th June 2020 – The Dark Room @ Frog & Bucket Manchester
19th June 2020 – Mock Tudor Comedy, Walton On Thames, Surrey
20th June 2020 – Guildford Gag House, Guildford
26th June 2020 – The Dark Room @ The Courthouse, Dudley
12th July 2020 – The Dark Room @ Frog & Bucket Manchester
18th July 2020 – The Dark Room @ Resonate Glasgow
7th – 29th August 2020 – The Dark Room @ Edinburgh Fringe (tickets TBA)
7th – 29th August 2020 – The Dark Room For Kids @ Edinburgh Fringe (tickets TBA)
26th September 2020 – The Dark Room @ The Theatre, Wigan